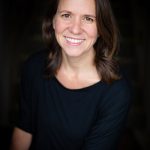 Naturopathic Medicine
Dr. Jill Scott joined Port Moody Integrated Health in 2004 and brought with her passion for the healing arts. In her practice, Dr. Scott focuses on identifying and removing the causes of imbalance in her patients; helping their bodies return to a natural state of balance and good health. Once these blockages have been identified and removed, she then teaches her patients how they can take an active role in their health and wellness while she supports their efforts to move upstream towards optimal health.
Dr. Scott was born in the southern United States and grew up in Belgium and France. She earned a Bachelor of Arts degree from the University of Florida and in 2003 she obtained a Doctor of Naturopathic Medicine degree from the National College of Naturopathic Medicine in Portland, Oregon. She also had the opportunity to study for two months in a Homeopathic Hospital in Bombay, India, where homeopaths and medical doctors work side by side.
In addition to the healing arts, Dr. Scott is passionate about traveling and the outdoors. Her travels through more than 30 countries have seen her cycle through Ireland and Vietnam, hike the Inca Trail in Peru, walk 600 miles on the Camino de Santiago in Spain, walk 2000 miles on the Pacific Crest Trail from Mexico to Oregon, and climb Africa's tallest mountain, Mt. Kilimanjaro. More recently, Dr. Scott spent a month kayaking in the Queen Charlottes.
Closer to home, Dr. Scott's fitness program includes hiking, cycling, running, canoeing, skiing, snowshoeing, and enjoying the mountains and ocean of the Northwest. Cooking is one of her favorite ways to relax.
Dr. Scott is a member of the B.C. Naturopathic Association and the Canadian Association of Naturopathic Doctors. She also regularly lectures on health-related topics.
If you are a patient of Dr. Scott's and you have extended health coverage with one of the following participating companies, please bring your insurance information to your next appointment.
Some exceptions may apply.
Chamber of Commerce Group Insurance
Cowan
Desjardins Insurance
Great-West Life
Industrial Alliance
Johnson Inc.
Johnston Group Inc.
Manulife Financial
Maximum Benefit
Pacific Blue Cross
For more information or to book an appointment with Dr. Scott, please call 604-931-2225, visit her online booking page, email her at drscott@integratedhealth.ca.