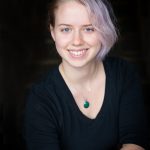 I have always connected profoundly with Massage Therapy as a form of health care, finding a sense of healing comfort through hands on therapy. That is what initially drew me into this field.
I have lived in the Lower Mainland all my life. From a young age I have been active in gymnastics, dance, and aerial circus. Through personal experience I have discovered firsthand how helpful the manual therapies can be.
It is my intention to assist in the recovery and prevention of injury, and help to bring relief to those experiencing pain or discomfort in their daily lives. I wish to instill knowledge of one's own body and what it needs to restore optimal function. I like to convey an atmosphere of efficacy while maintaining a relaxed environment where you can feel at ease.
I'm very happy to have my practice at Port Moody Integrated Health, where I work alongside skilled and knowledgeable health care practitioners.
For more information, or to book an appointment with Taryn, please call 604-725-1210, visit her online booking page, email her at tarynrmt@integratedhealth.ca.