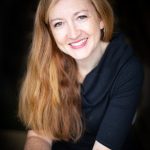 Jennifer Mackie born and raised in Victoria, BC, moved to England after high school and for five years enjoyed backpacking throughout the UK and Europe. There, she began her health science education achieving an International Sports Therapy Diploma, leading to a love for manual therapy. In 1999 she returned to Canada to study massage therapy and graduated in June 2003 from the three year program at the Okanagan Valley College of Massage Therapy (Vernon, BC) earning her Registered Massage Therapy (RMT) license from the College of Massage Therapists in February 2004.
In addition to her clinical career, Jennifer has had the opportunity to supervise RMT students in outreach placements such as BC Women's Hospital, and the in-house student clinic at Vancouver College of Massage Therapy. She has trained newly employed RMTs at Spa Utopia, and she continues to work as a teaching assistant for post-graduate RMT courses.
During your treatment time in a comforting, professional space, Jennifer will guide you through an assessment, work with you to decide the goals you wish to achieve with massage therapy and then use a variety of therapeutic techniques tailored to your specific goals. These techniques may include a combination of orthopedic assessment, neuromuscular (trigger point) therapy, myofascial release, muscle energy, joint mobilizations, swedish (relaxation) massage, as well as education in stretching, strengthening and hydrotherapy recommended for your use at home to continue progressing.
Jennifer holds post-graduate certification and interest in:
~ Muscle Energy: using isometric muscle contraction against a counterforce applied by the
therapist in order to decrease tension, rigidity and pain in areas such as the back and neck.
~ Joint Mobilizations: subtle, gentle treatment for dysfunction of the ribs, sternum, clavicle and vertebrae.
~ Perinatal Health: pre + postnatal treatments using a specifically designed body cushion for full support and comfort during your childbearing year.
~ Women's Health: breast health, cyclical pain/soreness, or pre + post-surgical procedures.
Jennifer lives and plays with her family here in our amazing community of Port Moody and she looks forward to working with you towards better health and well being!
For more information, or to book an appointment, please call Jennifer at 604-418-4785, visit our online booking page, or email me at jenmackiermt@gmail.com.