Massage Therapy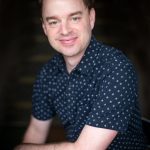 People often tell me that I am always smiling. I think it is because I love what I do. I enjoy helping people heal, problem solving, and providing client directed health care. I have been a Registered Massage Therapist in the TriCities since 2001. I am passionate about professional development and I am constantly learning about new and better ways to help people.
Port Moody Integrated Health (PMIH) has led the way in integrating multiple treatment options and I am proud to be a member of this team. Some of my specialities include the Neurostructural Integration Technique, Bowen Therapy, Craniosacral and Visceral manipulation – although I have an array of additional techniques that I have studied and apply in my practice. Indeed, I am a voracious reader of all types of books whether they are about healing or adventure. My wife and I also enjoy a fun active lifestyle with many outdoor interests.
My availability:
Tuesdays                                    11:00 – 7:00
Wednesdays and Fridays       11:00 – 6:30
Saturdays                                    9:00 – 5:00

For more information, or to book an appointment with Nic, please call 604-941-9796, visit his online booking page, email him at nicrmt@integratedhealth.ca or add him on Facebook.