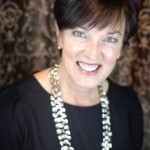 If we haven't met, I'm Jennifer Lloyd, a Holistic Nutritionist, a Certified Health Coach, a Whole Foods Culinarian, and founder of Eat For Living Inc. I have to tell you, this stuff isn't just what I do…nor is it just my passion…It's My Way of Life!
I believe in loving your life, trusting in your unique talents and really living life out loud! I am passionate about whole foods nutrition, but also about living a heart-centred life, enjoying a kick ass career, cultivating amazing relationships, loving my home and the importance of having fun! I do believe we can make the choice to create the best possible version of ourselves that we can … the most generous, caring, brightest YOU that you can be.
Every. Single. Day.
It wasn't always this way … I've been in that place of ill-health … digestive issues, hormonal imbalances, mood swings, poor sleep patterns and years of one flu bug and cold after another. Doctor after Doctor, prescription after prescription – I was going crazy for some relief. It wasn't until, as synchronicity would have it, I stumbled onto a nutrition class at our local Community Centre. Something sparked inside of me that there just might be another way … I was introduced to green food, whole grains and, for me at the time, the miracle of juicing! I jumped into this new world of nutrition and juicing with both feet. Within a very short time I felt like a new person both physically and emotionally! I have never looked back! But, as with most of us, balance and consistency can be elusive. Learning to live and thrive with a healthy relationship to food that truly suits your lifestyle and your own body takes time, persistence, and yes – enthusiasm.
After many years as a self-taught student of nutrition, health and wellness … 'body, mind and spirit', the Institute for Integrative Nutrition, NY was a natural next step for me. More than a 100 dietary theories, practical lifestyle management techniques, and innovative coaching methods were all part of the curriculum. Learning from some of the world's top health and wellness experts…Dr. Andrew Weil, Dr. Deepak Chopra and Dr. Mark Hyman, to name a few, I feel well equipped with extensive knowledge in holistic nutrition, health coaching, and preventive health to help you make life style changes that will have real and lasting results.
I can't think of anything that is more important than our health and happiness and that is why I'm so passionate about inspiring my clients to take their own health and happiness to the next level. I am a self-confessed food geek and I love researching and finding ways to integrate nutrition and lifestyle choices into practical, easy habits for our daily lives. Being a part of the transformation I have seen in so many of my clients inspires me! Showing them that making the connection between their food and lifestyle choices, their health and happiness is what can elevate them to the next level and beyond! Time and time again I have seen positive results as clients heal from digestive problems, men & women overcome emotional eating, they are able reduce, if not eliminate taking medications for heartburn, anxiety and high blood pressure. I've watched my clients become energized and vibrant just by changing their diet to improve their sleep habits, hormonal issues and migraines to name but a few.
Join me for a journey to a place of health and vitality while eating foods that nourish your body as well as your soul! Your body will thank you for it! I look forward to seeing you!
Jennifer
For more information, or to book an appointment, please call Jennifer at 604-313-6718, visit our online booking page, or email me at jenniferchhc@integratedhealth.ca.